Hope this holiday season sends you over the rainbow and under the mistletoe.

—Rose Wallace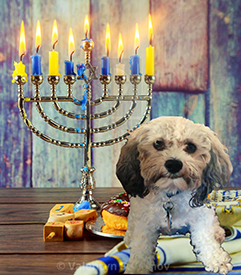 Duff here. We Canines are affectionate to a Fault. Whenever Someone looks happily Our Way and gives Us a pat on the Head, We are over the Moon. Our biggest Joy is to please You. Well, unless Our Doggy Instincts take over. I heard of Aunt Molly, who while going on a Picnic with her Family, decided to have a run through a Pond filled with Green Slime. Oh, the stench! The Boys tried to wash Her off, but the Ride home was Memorable. Living unstuck.
Uncle Edgar was Quite Forward when loving up His Owners, especially at Christmas Time. He would get into the Spirit, and give Kisses to Anyone who was close by. His heart was Open and His Motive Pure. He loved letting His Tribe know how much He treasured Them. Everyone was under the Mistletoe. What a Fine Four-Legged Fur Baby! Living unstuck.
How about You? Are Your Critters loving and affectionate? Or are They quiet and Shy? I say: Enjoy Your Fur Babies, no matter the Tendency. They will be always There for You. When life is sunny or cloudy, They are by Your Side. That's living unstuck. #unstuck-living#mistletoe-and-affection