Dorothy never said, "There's no place like office." Make sure you enjoy a good work/life/cuddle/chill balance.

—Karen Slamansohn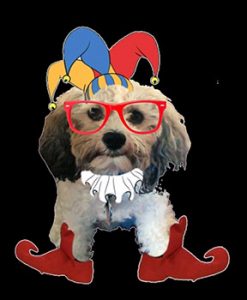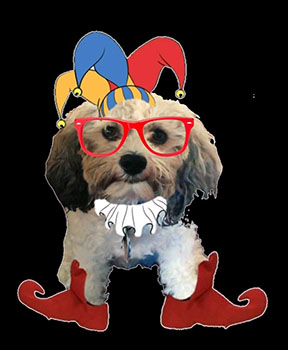 Duff here. I think most everyone knows Dorothy from the Wizard of Oz. She had the most Interesting Adventures, and even made Friends along the Way. The Tin Man. The Scarecrow. The Cowardly Lion. All were Her Traveling Companions along the Yellow Brick Road. Sometimes what happened was Scary. But often, the Event turned out for the Best. Even the Wizard was but a Small Man behind a Curtain. Living unstuck.
Of course, the Star of the Show for Me was Toto, Dorothy's Little Dog. This Canine was Strong and Brave. She never faltered while staying by Her Mistress' side. And I believe She reminded all of the Travelers It was time to Take a Light-Hearted approach to the Goings on. Good Witch or Bad. Lollipop Kids or Munchkins. They all played a Part in the Entire Journey. My heroine! Living unstuck.
How about You? Do You focus on One Thing, letting the rest go by the Wayside? Or do You balance Your Life? I say: Do what You must with an Amused Attitude. My Doggy Daddy would tell Me to take My Good Time with Me. And that has worked out Well over the Years. Bet It will for You too. Living unstuck. #unstuck-living#life-balance