Have you ever had one of those days, when you're holding a stick and everybody looks like a pinata?

—theminionspinterest.com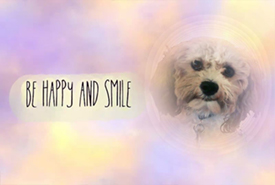 Duff here. Mom is a Minions fan from way back. Ever since They (and of course Gru) were introduced in Despicable Me, Mom has been an avid Follower. She finds Them funny and heartwarming. Mischievous and stealthy. Proud and helpful. They stick together as a Group, never wavering. Once Three of Them stacked Themselves on top of Each Other. They then dressed in a Long Raincoat and Hat to get into a Store. Mom found that absolutely Hilarious. (Doesn't take much at Times for Mom.) Living unstuck.
And sometimes, the Minion named Bob has an off Day. I'll bet You know what I mean, don't You? When People cut You off as You're driving. When the Grocery Store doesn't have that One Ingredient You need. When the Wicked Nemesis plots and puts the brakes on Your plans. Mom and I thought You'd enjoy knowing You're not alone in this Type of Frustration. (Life is tough enough without feeling Like a Grump all by Yourself.) But giggling about It like a Minion? Oh yes! Living unstuck.
How about You? Do You give in to Those Bum Moments? Or move along in Style? I say: Take Your good time with You. Follow the Minions' example. What would They do in That Situation? And PS: I'd recommend dropping the Stick. That pinata idea will only get You in trouble. Living unstuck. #unstuck-living#the-minions