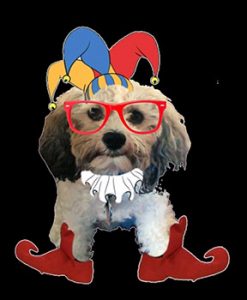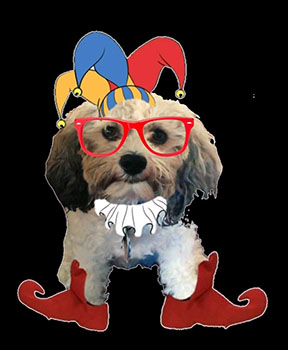 Duff here. Gentle Reader, for over Two years, You have been a Part of My Life. And I'm inviting You to celebrate! You read about My Escapades. And commented on My Adventures. My Ups and Downs. My Joys, of which there were many. My Learning Experiences, which We will not discuss. (Too humiliating.) All a part of living unstuck.
Once, Mom was at a Conference and a lovely Lady from Iowa walked up to Her. She said, "Every week, my husband and I have our morning coffee with Duff on Mondays and Fridays." It touched Mom's heart! (Mine too.) To think They begin Their Day with a Giggle or a Light-hearted Laugh is wonderful. It's My Purpose and I'm earning My Kibble and Bits. Living unstuck.
Will You celebrate with Me? Do Something that Makes You feel Special (for You are). Treat Yourself to a Goodie, for I do enjoy Munchies. Mom tells Me People recognize Me long before They know who She is. If driving by, They honk Their Horns if We are Out for a Constitutional. I am honored, for I am a Very Small Canine with a Very Big Heart. Thank you for being a Part of My World.
Here's to another Year, as We journey Together. Living unstuck. #unstuck-living#celebrations
Until further notice, celebrate everything.

—Anonymous