Kindness, patience, love, understanding, and a positive attitude are all highly contagious. Don't wait to catch it from others. Be a carrier.

—Bot-an-y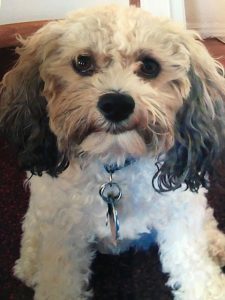 Duff here. I am a thoughtful Canine. There are times life is a tough Haul for Folks. They need a smidge of Kindness, and I'm more than willing to do so. I am also patient, for some People need time to warm up to a Bichy-Poo-Shi-Tzu. I get that, and I wait. I also understand Most People's feelings, for We Canines have strong insight. (We also know who's likely to feed Us a snackerel.) Living unstuck.
I am also the most Cheerful Pup You'll ever hope to meet. Doesn't matter where You are, I'll greet You with a Doggy Smile and a Tail Wag. Perhaps a Bark or Two. I'm the Ambassador of Happiness. A Carrier of Good Times. It's as if I have a Magic wand, and sprinkle Duff Cheer wherever I go. Living unstuck.
How about You? Do You share Your positivity? Or keep it all within? I say: Spread the Joy. Exercise Your patience Muscle so It gets stronger. Ask Others to help You understand more about what They're saying. Open Your heart and let the Love shine. Share the Upbeat Perspective. You'll never go wrong. Live Unstuck. #unstuck-living#positive-attitude