Be someone's strength.

Be someone's inspiration.

Be someone's reason never to give up.

—YourTango.com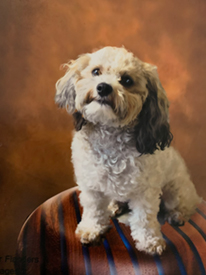 Duff here. As Autumn approaches, the Temp is dropping lower by the Day. What does that mean? It's sometimes harder for Mom to roll out of Bed for that Morning Sashay. Usually when Her phone Alarm goes off, She's up and About. But sometimes? She needs My Help. I sit by the Side of the bed, and do My little Whimper. Since She is My Doggy Mommy, She immediately recognizes My Voice, rolls out of bed, and is Ready to Go. That's living unstuck.
Another role Model is Her 90-something-year-old Friend. Elaine walks every day, and enjoys doing so. Mom says She's the leader of the Pack. That She is out in Front, and carries the Baton. She lives in a part of the world where She can stroll down to a Park and feed the Peacocks. (If They were here, I would chase Them. Yes, I would.) What I do know: there are some Mornings She inspires Mom. The motto? "Elaine is walking. I can't slack off." Between the Two of Us, We get Mom going. Living unstuck.
How about You? Do You have Friends who Inspire You? Or do You Huddle in a Corner by Yourself? I say: Look around You. There is inspiration Everywhere. These People, by example, will encourage You to never give Up. And I'm part of Your Cheering Squad. Living unstuck. #unstuck-living#inspiration